So there's a new trans documentary emerging and my adopted mom (Shannon) is going to be in it. She's really excited about it and I think it will turn out to be a good thing.
Here's a summary and their kickstarter page: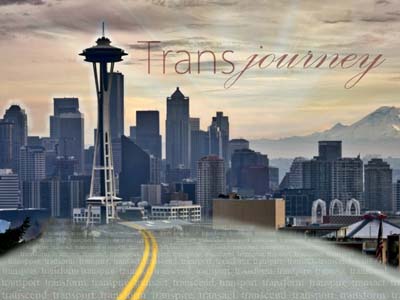 Shifting Visions is launching a new documentary film, TRANSJOURNEY, a film journey about gender confirmation and acceptance. The documentary explores how three women's relationships are connected and made stronger, because of each other. The film crew is traveling to Seattle to film Shannon, an older identified transgendered woman and surrogate "aunt" of Annabelle, a younger transgendered woman who recently underwent gender confirmation surgery. Annabelle's mother, Sandra, who lives in Rhode Island, will travel with us to Seattle.
We're launching TRANSJOURNEY on
Kickstarter
on
June 8
, which is an online fundraising site for art and film projects. Your generous donations will help us with filming the first leg of our journey, equipment and travel costs as we film Shannon and Annabelle's lives in Seattle.
We have
30 days
to raise $9,000. To support us click on
http://www.kickstarter.com/projects/282290468/transjourney
and become one of our backers with a donation of as little of
$10
or up to $1500 - whatever works for you and your budget! By backing us, you'll have an opportunity to be a part of our journey and receive some REAL "cool" rewards for which ever level you choose to contribute.
You can also help us by contributing and sharing our Kickstarter project with others!
Your donation is a first step in our journey to produce this important documentary. Any donation goes a long way in helping us reach our goal of $9000!